I am present .
Present in this moment when I feel the beginnings of the boundaries easing away from me .
Quietly I look up and am surprised . Does anyone around me sense it ? What I experience is visceral .
Suddenly to be experiencing the past,
the present and the future in a single moment . It's palatable , it's powerful and yet it is silent .
Looking about and into the faces that are near , looking for a sign of recognition . Hmm…None to be seen or felt today .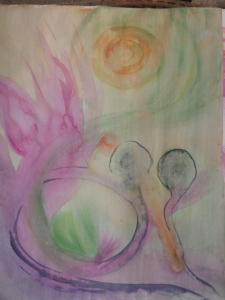 Maybe tomorrow .
And the joy that is today will be also belong to tomorrow and will live also in on yesterday .